SESSION II: Eleventh Century Landholdings and Landholders
The Monks of Fécamp and their Ducal Patrons: Transformations of the Eleventh Century
Laureen Mancia (Yale University)
From the earliest days, Norman Dukes  patronised monasteries. Ducal control was essential to control of Normandy. This paper investigates the relationship between the 11th century Norman Dukes and the monastery from the monastic point of view.
Fécamp was showered with gifts and enjoyed many privileges during the early part of the eleventh century. However, by the late eleventh and early twelfth century, the monastery had fallen out of Norman ducal favour. By 1106, the monks developed a strategy to combat the waning interest in the monastery and the problem of the new Dukes who were no longer giving them what they wanted. They lamented about a "Golden Age" where early Dukes gave the monks many donations and guaranteed exemptions.
Before 1027, according to the monastic charters, the monastery of Fécamp had an ideal relationship with the Norman Dukes. Fécamp's extensive landholdings exemplified this ideal relationship. Richard II granted Fécamp exemption from Episcopal control which was modeled after the Cluniac precedent, not from secular powers, and not a papal exception. Ducal control was still held over the monastery; Richard II (23 August 970,  – 28 August 1026) was the lord and ultimate judge of what was "offensive" to the monastery. He repeatedly reiterated their exemption and Fécamp was permitted to appoint their own abbot. Richard II was noted for not abusing his lordly powers.
After 1027, a drastic change occurred in this relationship. Charters during the time of the later Dukes showed Fécamp's favour had waned. Land was taken from Fécamp; the monastery had to suddenly contend with the depletion of their lands by later Dukes post 1027.
The later Dukes also violated the exemptions previously bestowed to the monastery much to the outrage of the monks. William the Conqueror regularly ignored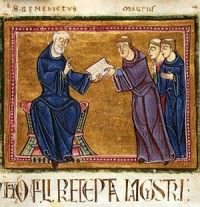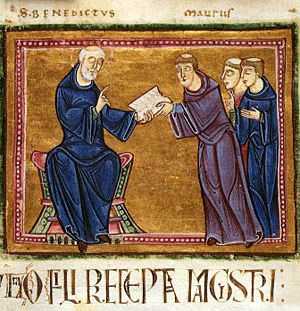 the exemptions and appointed his abbots to the monastery. In 1092, Robert II (1054 – 3 February 1134) sided with the Archbishop of Rouen. Fécamp, fearing the worst, referred to its charter and that the interdict did not apply to the Fécamp monks but this was ignored by Robert. In 1103, Fécamp's rights were finally reinstated by papal authority on threat of excommunication.
The monks of Fécamp reasserted their version of history through writing and also voiced their displeasure in the change in their relationships with the Norman Dukes. In various chronicles, (and some forgeries), they praised Richard I (28 August 933, in Fécamp Normandy, France; died 20 November 996, in Fécamp) and II, and reaffirmed their past exemptions. This was their way of fighting the change of ducal patronage. By the 13th century,  the monks had succeeded in having Richard I and II venerated as saints. It was a political statement and commentary on their previous privileged status and "Golden Age".