EROTIC IMAGERY IN CLASSICAL ARABIC POETRY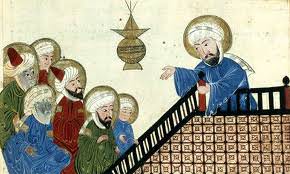 Drodzik, Ladislav (Institute of Oriental and African Studies, Slovak Academy of Sciences)
ASIAN AND AFRICAN STUDIES, 6, 1997, 1
Abstract
Woman's charm is an everlasting source of poetic inspiration. With the unlimited variety of its manifestations, it is a challenge to the pagan poet of the Arabian desert, as it is to the author of refined mystical odes. The small collection of terms, belonging to the lexical stock of erotic imagery, draws on exactly these two poles of the Arabic classical poetry.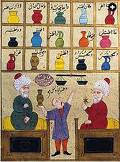 Whenever there emerged a poet in an Arab tribe, other tribes would come to congratulate, feasts would be prepared, the women would join together playing on lutes as they do at weddings, and old and young men would all rejoice at the good news.
Poetry is the archive of the Arabs; in it their genealogies have been preserved; through it we can learn the glorious deeds of the past; with it we learn the Arabic language. It sheds clarity on the darkest and strangest things found in the Book of God and in the tradition of God's apostle and that of His companions and successors.
Click here to read this article from ASIAN AND AFRICAN STUDIES