Was there a Gregorian Reform Movement in the Eleventh Century?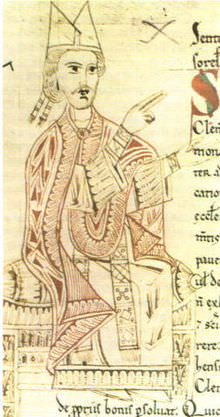 Gilchrist, John
CCHA Study Sessions, 37(1970)
Abstract
If movements were simply a matter of counting heads, then the Gregorian Reform Movement would emerge unscathed. I simply draw your attention to the existenceoftheseries known as the Studi Gregoriani 7 vols.(1947-1960).Under the editorship of the late G. B. Borino, this series published some 100 articles by almost thesamenumberofcontributors.Today thework is being revived underthe editorship of Alfons Stickler, so we can expect the momentum to be maintained. Among medieval accounts ofthe Pope, the main trend is towards eulogy….
But not all accounts were favourable. At the other extreme is the scurrilous diatribe of Benzo
of Albi who saw Gregory VII a s Prandellus, Manicheus, Merdiprandus, Sarabaita Scariotheus, Sarabaita cinedus,collega Scariothei, facciosissimus monachus Prandellus, falsa cuculla, diabolus cucullatus, falsissimus atque diabolicus monachellus,stercorentius – theterms need not be translated. The truth about Gregory' s character probably lies somewhere between the two extremes. But it seems to me that two of the charges commonly brought against Gregory VII by the Imperialists have never been satisfactorily answered.
Click here to read this article from CCHA Study Sessions